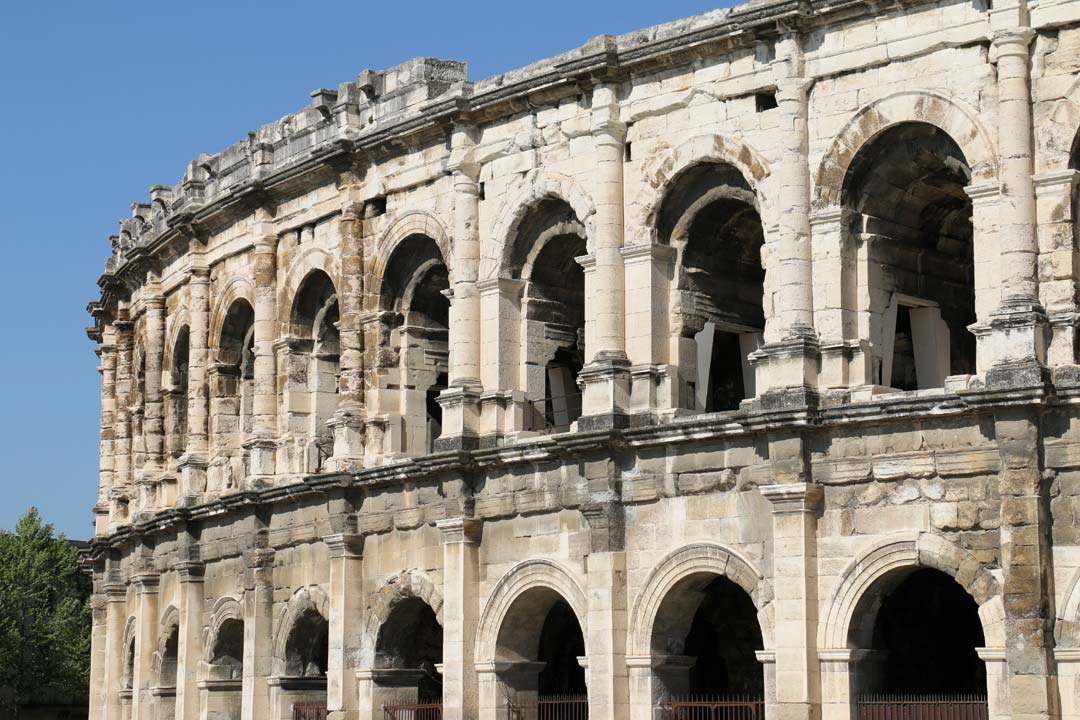 You are only ten minutes by car from the beautiful historic centre of Nîmes with all its private mansion houses. Discover the majesty of its Roman monuments, or revel in contemporary architecture with places like the Carré d'Art media library and exhibition area, designed by the Rt. Hon. Norman Foster, or the brand-new, extremely modern Museum of Roman History, just opposite the 2000-year-old Roman amphitheatre.
Twice a year, around the amphitheatre and its bodegas, the town beats to the rhythm of its "féria" festivals. A must for the people from Nîmes and for many other aficionados who sometimes travel a very long way to be there!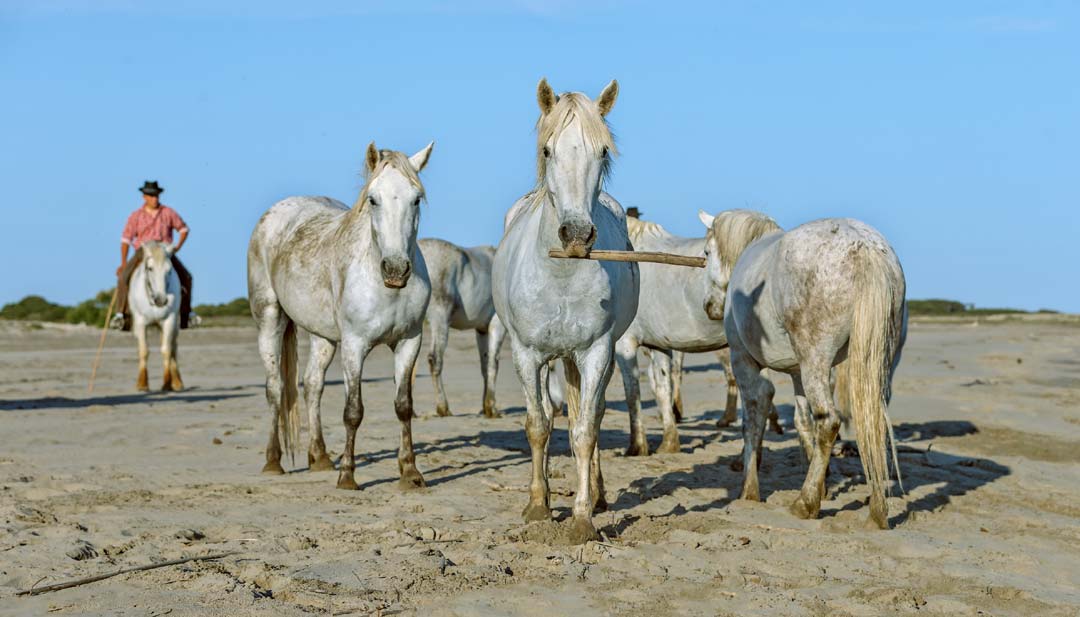 Leave Nîmes to head for the Camargue and its vast wetland areas where you can admire herds of bulls and wild horses, the pride of the local inhabitants. Pass between the salt marshes where the pink flamingos will guide you to the Mediterranean Sea and its wild beaches. Or find out about the intimacy of the wildlife and the numerous migratory bird species present at the bird park, Parc Ornithologique du Pont de Gau.
From the Uzège area to Provence via Avignon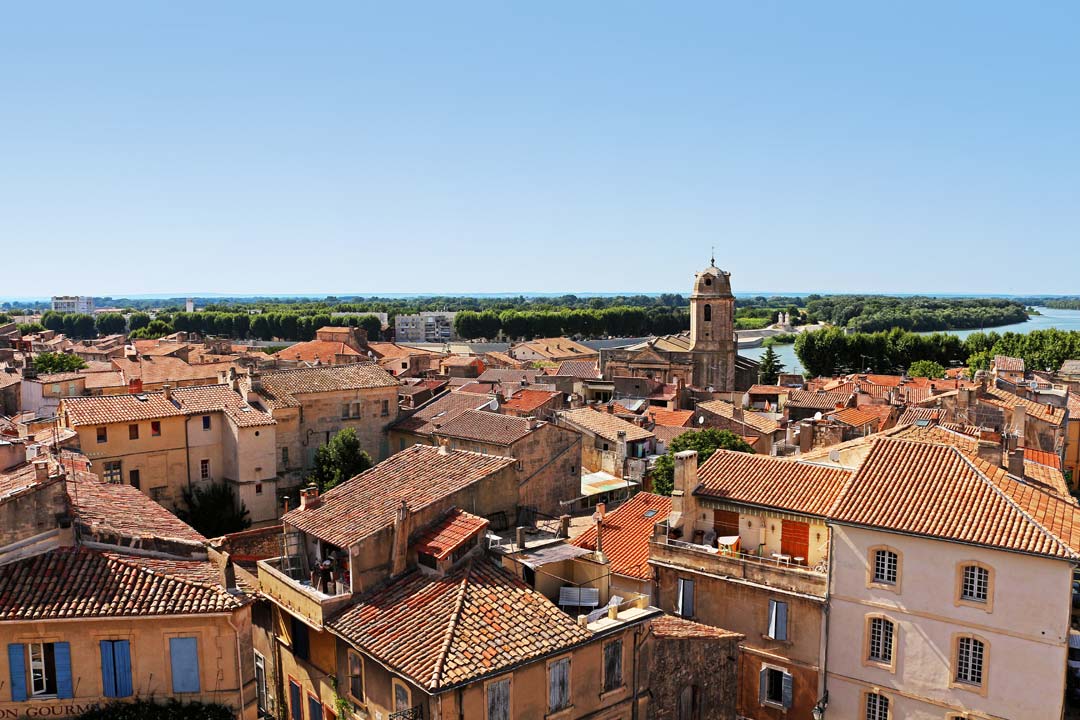 The towns of Avignon, Arles and Montpellier, close by, are an invitation to discover a wealth of southern heritage (Palais des Papes, Arènes, private mansions) and a multitude of cultural events (photography exhibitions, the Avignon theatre festival…).
A stone's throw from Mas d'Escattes, the lovely little town of Uzès and the impressive Roman aqueduct, the Pont du Gard, both surrounded by garrigue, vineyards and charming stone villages, are a must.
At the gateway to Provence, let yourself go to the magic of the Alpilles, an original landscape of white rock, olive groves and rich villages like Les Baux de Provence or Eygalières.
Walks in the Cévennes in the footsteps of Stevenson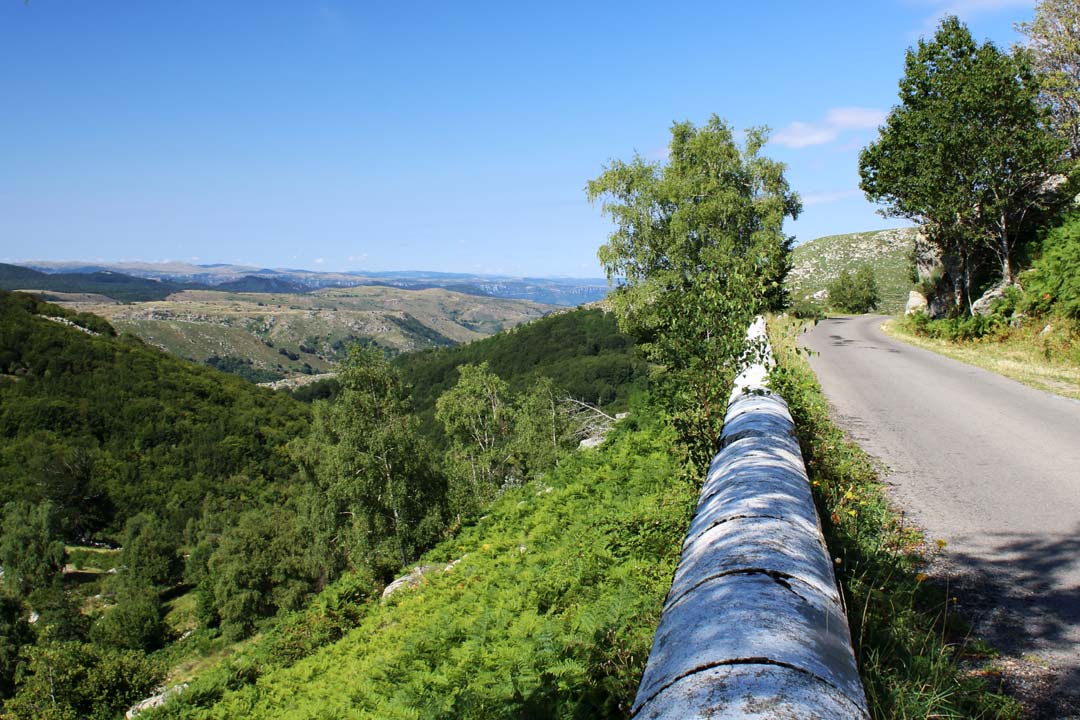 For nature lovers, the Cévennes Natural Park, full of chestnut forests, with its crystal-clear pools and steep gorges, is a great place for walks. 
Hiking trails for the more athletic (why not try the GR70 in the footsteps of Stevenson and his donkey Modestine), or a ride on the small steam train from the picturesque town of Anduze to Saint Jean du Gard.